Indian Automotive Boom
July 1, 2023 10:49 am
During an interactive session hosted by OEM Update, experts highlighted the Indian automotive industry's growth and its focus on customer satisfaction. Companies like Mahindra and Tata are making strides in styling and advanced features. They discussed the challenges of electrification, its impact on machine tools, consumer preferences, sustainability, and global markets. The evolving market, zero-defect manufacturing, and our potential as a global leader are also emphasised.
According to industry experts, the Indian automotive industry is currently thriving, with a shift towards personal mobility and a strong focus on meeting customer needs. Companies like Mahindra and Tata have made significant advancements in styling and providing advanced car features thanks to effective cost management and competitive offerings. Automotive component manufacturers have also improved quality and met demand, demonstrating resilience in the supply chain despite challenges like the semiconductor shortage. These achievements have bolstered confidence in the industry, which is expected to experience continuous growth in the coming years, with an estimated range of 6% to 10% and an average projection of 6.5% to 7%.
Compliance for EVs
During the webinar, Mr. Vinkesh Gulati of the Federation of Automobile Dealers Associations discussed the impact of reduced FAME subsidies on electric vehicle (EV) sales. He attributed the temporary decline in sales to this reduction but expressed optimism for growth during the festive season. Meeting the target of selling 100,000 EVs by October is still feasible. Mr. Krishna Bhojkar of Bhojkar Consulting highlighted the evolutionary process of the EV industry, driven by stricter compliance requirements. He emphasised the role of social media in informing customers and predicted a faster transition to EVs compared to the shift from internal combustion engines. Mr. Bhojkar also anticipated accelerated battery technology maturity.
Retrofitting
According to Mr. Shikhar Gupta of PWC, global companies are showing interest in retrofitting battery packs into existing internal combustion vehicles, offering growth opportunities in the industry. Retrofitting services are available for various vehicle categories, but cost considerations and intended purpose are crucial factors. Retrofitting older vehicles can be challenging due to high costs, and the economic feasibility diminishes as the size and cost of the battery increase. Mr. Krishna highlights the technical challenges of retrofitting trucks, including chassis deformations and engineering changes. Certification becomes a major challenge in determining the remaining lifespan and mileage of the retrofitted vehicle. Ensuring vehicle integrity during retrofitting remains a significant challenge for manufacturers.
Transition Challenges
The automotive industry is witnessing a surge in electrification hype, particularly in cars, with plans to launch electric vehicles (EVs) by 2025. However, a major shift towards electrification poses challenges. Multiple fuel options like petrol, diesel, CNG, and hydrogen will coexist due to varying customer preferences and OEMs' different environmental considerations. A balanced approach with different fuel options is crucial for India's economy, as highlighted by Mr. Vinkesh. Mr. Nitin Gadkari emphasises alternative fuels like biodiesel and ethanol blending, while Mr. Krishna notes Toyota's cautious approach with hybrid vehicles. Component availability hinders hybrids' potential, and customer preference will determine the success of fuel options. Range anxiety and limited power availability may slow down achieving the 30% EV adoption target by 2030. Additionally, there is speculation about players exploring fuel cell technology, including hydrogen. Toyota's focus on hydrogen fuel cells offers advantages while research and development efforts continue to find viable alternatives to hydrocarbon-based fuels.
Impact on machine tools
Mr. Krishna anticipates a significant change in the machine tool industry as the transition from internal combustion engines (ICE) to electric vehicles (EVs) occurs. With the increasing prevalence of EVs and battery demand, there will be a reduced need for machining components. Existing machines for electric motor components will be repurposed, leading to decreased machining component requirements such as engine parts and gearboxes. While there may be a need for a few new machines during the transition phase, overall demand for machining components is expected to plateau or decrease in the long run.
Consumer preferences
Mr. Shikhar notes that Gen Z and Gen Y populations are key decision-makers in the passenger vehicle and retail space, prioritising leaner and compact vehicles. Safety features have also gained importance, ranking high among consumer priorities. The transportation landscape is changing with the rise of mobility as a service and shared mobility, while blockchain's potential still needs to be explored. Technology and safety features, including predictive maintenance and personalised settings, significantly impact consumer preferences. Automotive companies focus on providing services as a revenue stream alongside hardware, with emerging features influencing pricing strategies.
Sustainability
Sustainability in the automotive industry encompasses both internal operations and consumer perspectives. Companies are reassessing various areas and focusing on battery recycling. Mr. Shikharemphasisesdecarbonisation efforts, energy efficiency, renewable energy usage, and transparency in material sourcing. Tracking emissions across the product lifecycle and evaluating supplier sustainability practices are gaining importance. The fleet segment presents opportunities for OEMs, but sustaining investment requires demonstrating demand. Four-wheelers in India may experience a turning point around 2026-2027 with advancements in battery costs and performance. Recognising the importance of software is crucial, as connected wearables and autonomous capabilities enhance the consumer experience and drive business growth. The emphasis on software is expected to increase significantly, especially in export markets.
Driving factors from a manufacturing perspective
According to Mr. Krishna, sustainability has become a top priority across industries due to its significant benefits. Energy consumption is a key focus area for reducing environmental impact, with efforts to decrease usage and adopt renewable energy sources like solar panels. The government promotes sustainability initiatives, providing incentives for solar farms and emphasising resource conservation, including water reuse. Companies recognise sustainability's monetary and non-monetary advantages, impacting brand value and stock market performance. Manufacturers aim to reduce conversion costs by optimising labour and input expenses, especially in utilities. Digitalisation is vital in providing insights and optimising operations while industries explore carbon credits and forest support for carbon trading. Making sustainability accessible to smaller businesses like MSMEs is crucial for overall economic value.
Global Markets and Future
India's automotive industry needs help meeting domestic vehicle demand, leading to long waiting periods. Manufacturers like Mahindra and Bajaj are exporting their products to South Africa, Australia, and developing nations to address this issue. The two-wheeler industry sees exports as an opportunity for growth despite recent declines. The car segment also exports, although a significant production capacity gap exists to fulfil domestic demand. However, production capacity is expected to increase in the coming months, enabling the industry to meet Indian demand and potentially expand exports.
After the COVID-19 pandemic, the Indian automotive industry has transformed, with companies shifting their focus to become global players. The Make in India initiative has facilitated exports, and many organisations have established separate global teams and production units. India's improved quality and production standards allow manufacturers to compete domestically and internationally. The future looks promising for India's R&D and the auto industry overall.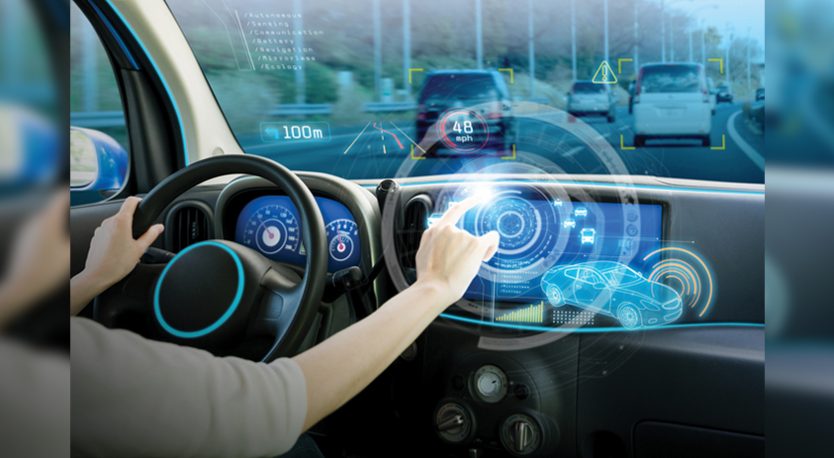 Motorcycle Market
The motorcycle market in India, which previously dominated sales, has experienced a shift with the introduction of scooters such as the Honda Activa. The growth of electric vehicles has further contributed to the scooter market's expansion. Improved road infrastructure, not just on national highways but also on state and village roads, has made scooters a preferred choice for many consumers. While motorcycles were previously necessary due to the poor road conditions in rural areas, scooters offer distinct advantages. Both motorcycle and scooter segments will continue to coexist, but there is a growing trend towards increased scooter sales in the long run, particularly with the rise of electrification. The complexity of battery placement and other factors make electric motorcycles less prevalent. Still, there are ongoing disruptions in the market, and the ratio of motorcycles is gradually decreasing as electrification gains momentum.
Zero defect manufacturing
Manufacturers must understand and meet in-process quality requirements when launching new products, transitioning from a startup to an OE mindset. Concepts like Industry 4.0, continuous improvement (Kaizen), and customer feedback are vital. The ICE industry's century-long manufacturing history offers valuable insights. Large companies entering the market faced challenges implementing proper process checks and needed more necessary tools like torque equipment, affecting manufacturing processes. Lessons learned from the ICE industry can be applied to startups, emphasising understanding, training, quality gates, and using the right tools. Battery and software-based vehicles offer continuous improvement potential through feedback loops and the PDCA cycle. Mr. Krishna explains that many companies have embraced these practices.
Extensive testing and durability trials, including driving vehicles across various terrains and temperature cycles, help identify and rectify issues. Smaller players sourcing kits and assembling vehicles may pose risks, requiring experienced manufacturing engineering professionals. Mr. Vinkesh mentions recalls in the automotive industry, categorised as red, green, or orange based on severity. Stricter government rules penalise non-compliance. However, technological advancements and evolving customer requirements may still lead to recalls. Indian companies tend to have more recalls locally, while multinational companies recall in their home countries. Recalls will persist due to ongoing upgrades and improvements.
India can become a global leader in various sectors, including exports. The PLI scheme's extension to battery storage and technological advancements like robotics will shape India's position in the next five to seven years.
"The extension of the PLI scheme to battery storage and technological advancements, including robotics, will play a crucial role in shaping India's position in the next five to seven years."
Mr. Shikhar Gupta, Director, Advisory, PWC
" India cannot afford to focus solely on electric as the ultimate solution and that a balance between different fuel options is necessary for the country's economy."
Vinkesh Gulati, Chairman – Research & Academy, Federation of Automobile Dealers Associations
"Digitalisation has become increasingly important as businesses recognise its power to provide insights and knowledge about their value chains and operations."
Mr. Krishna Bhojkar, Partner, Bhojkar Consulting