Smart manufacturing transforming defence and aerospace
April 1, 2023 6:03 pm
Industry experts discussed emerging opportunities and challenges, self-reliance in design capabilities, advanced technologies like Industry 4.0, AI and IoT, collaborations, 3D printing, enhancing the productivity of Indian manufacturing and growth of the economy.
India's defence and aerospace sector has transformed from a major importer of weapons and defence systems to a promising manufacturing destination. The country's aviation and defence industry is now focused on the 'Make in India: make for the world' plan to establish itself as a global manufacturing hub. The 14th edition of Aero India showcased over 800 defence companies, including MSMEs and startups, from India and abroad, providing new avenues for employment.
To achieve complete self-reliance in the aerospace sector, indigenous manufacturing of aero-engines is crucial. Technologies like AI, robotics, and IoT are being employed to design and develop essential weapon systems indigenously. As India is set to become the world's third-largest aviation market by 2024, the future of this sector depends on smart factories and Industry 4.0 technologies. These technologies can potentially revolutionise manufacturing in India, and Machine Learning can find various applications in the aerospace sector and beyond.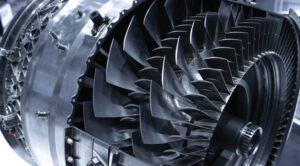 Development in automation technologies to increase defence aircraft manufacturing
The Indian aerospace and defence industry has incorporated global best practices from the US, Europe, and other regions, which has helped it integrate into the global supply chain. The Indian armed forces are now participating in joint exercises worldwide and using advanced technologies such as artificial intelligence and Industry 4.0 in their machines. This evolution in equipment has transformed soldiers and the Navy, allowing for greater effectiveness in modern warfare. The aerospace and defence industry now demands solutions produced quickly and affordably to meet customers' needs.
The Indian defence industry has undergone significant changes, especially in public-private partnerships, which have positioned India as a competitive player in the global market. Many leading institutions, such as IIT Delhi, Kanpur, Chennai, and Bombay, are engaged in defense-related research and development. The Indian private sector has emerged as a hub for innovative solutions, even for small businesses operating from home. Despite concerns about the risks of introducing 3D-printed parts into the defence quality management system, India is witnessing an evolution in 3D printing technology, and many entrepreneurs are investing in this technology.
The Indian Army has issued requirements for high-altitude logistics drones, and the Indian private sector has come forward to deliver medicines and rations to the Indian jawans and to drive last-minute connectivity. Digitisation is critical to staying competitive and meeting increasingly stringent customer demands. Newer innovations are preferred over traditional methods, and there is a surge in business volume despite growing competition and declining prices. While there are concerns about the quality of software products, especially in critical missions such as aviation and defence, companies can address these issues with 3D metal printing.
Although the software is invisible, it accounts for 70 percent of the cost, and profitability comes from this. However, no software is 100% defect-free or has zero defects, and one defect could be undetected, making infinite tests impossible. Companies involved in the software business for defence aerospace should attach equal importance to workforce turnover. 3D metal printing has revolutionised the aerospace and defence industries by reducing failure modes and simplifying complex shapes.
Use of alloys and metal compositions
Reflecting on the past, Mr. Raman recalls how soldiers stationed in high altitudes, like during the 1960 war, often suffered due to inadequate warm clothing. However, the emergence of smart clothing offers a significant opportunity to address this issue. The field of technical textiles is rapidly expanding, with promising avenues such as nanofiber and graphene, the world's lightest and strongest carbon composite. In the aerospace and space technology sector, technical ceramics can be used to make soldier's uniforms more durable and bulletproof, as well as vehicles.
Today, Indian soldiers have access to advanced technology, including a camera integrated into their uniforms, which will soon become part of the system. They also carry software-defined radios, significantly improving from when they had to take multiple radios with separate batteries and charges. The radio software can be easily updated, and the Indian government has clarified that the software will be developed in India, giving the country complete control over the data. This is an exciting time, as the demand for this technology is high not only in the Indian Army, Navy, and Air Force but also in the paramilitary. The role of technical textiles in this context can also be explored.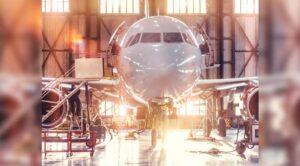 Skill development in the aerospace industry
The government's Kaushal Bharat initiative aims to provide basic training to all those joining the coastal training program. While the program has some setbacks, according to Dr. Vijay Kalantri, President of the All India Association of Industries, it is an excellent way to initiate the training process. The training focuses on developing competencies in defence and aerospace, promoting the use of technology and artificial intelligence. To streamline this process, introducing skill centres could be considered and categorised into three to four areas, such as disruptive technologies.
The military and other sectors, such as the BSF and the police, require bulletproof jackets and defence uniforms. In the past, during the Mumbai attacks of 26/11, the defence jackets were provided to the police, but they were unable to wear them, rendering them ineffective. Fortunately, the government has now implemented firm policies in this regard over the last decade.
The Aayush Ministry works for all sectors and focuses on skill upliftment. The current skilling program is good, but it can be further improved. Countries like Singapore have compulsory military training, and similar training and skilling of individuals can go a long way in strengthening our forces.
Next-generation technology
The interdependence of manufacturing, software, and telecommunications technologies is undeniable, all of which rely heavily on the processing power of computers. As these technologies advance, they become increasingly more powerful and transformative. For instance, the transition from 2G to 3G and subsequently to 4G was a game changer in India, with 70 to 75% of the country now connected through 4G. The next generation of technology promises to make even more things possible, including people in remote areas accessing advanced training and programs. It will also reduce development time and improve efficiency. Additionally, the advent of 5G will provide better connectivity for commercial and military aircraft in the field, as noted by Dr. Sanjeev Kumar.
Factors leading the growth of the aerospace and defence sector in India
Until recently, the aerospace and defence sectors were highly restricted, but now the government has opened up the private sector, which presents opportunities for the MSME sector. During the Kargil War, the bullets provided to the Defence Ministry were from the small-scale sector, and the profit margin in this sector was also high. Mr. Vijay Kalantri believes that Indian entrepreneurs are tech-savvy, adaptive, and can create miracles in this sector. The manufacturing sector has room for many players, and the government provides support.
Dr. Vijay Kalantri emphasises that we are in a new era where everyone needs to defend themselves, and disruptive technology and artificial intelligence are a part of it. The nation's entrepreneurs should contribute to the defence and aerospace areas, and government support is necessary for them to deliver. Indian entrepreneurs can excel in this sector, just like JRD Tata pioneered in the technical textile market. With the proper support, Indian entrepreneurs can significantly contribute to the defence and aerospace sectors.
Mr. Raman Sopory, Founder & President, Aerospace & Defence, Consultants Association of India.
"The aerospace and defence industry has moved beyond traditional hardware and software components, as machines now incorporate advanced technologies such as artificial intelligence, robotics, and Industry 4.0."
Dr. Sanjeev Kumar, Head of Business Development India, Renishaw Metrology Systems Limited.
"All the technologies associated with manufacturing, software, and telecommunications go hand in hand. The technologies are possible due to the processing speed of the computer and the introduction of 4G."
Dr. Vijay Kalantri, President, All India Association of Industries.
"The manufacturing sector is dominated by a few key players today, whereas it has scope for many. Indian entrepreneurs are tech-savvy and adaptive when opportunity knocks."
Mr. Vijaykrishnan Venkatesan, Managing Director –India and Infrastructure, Business APAC, Kennametal India Limited.
"We see positive momentum in the aerospace industry. The success of fruition of these policies would of course, depend on the speed of execution and support to ease of doing business.